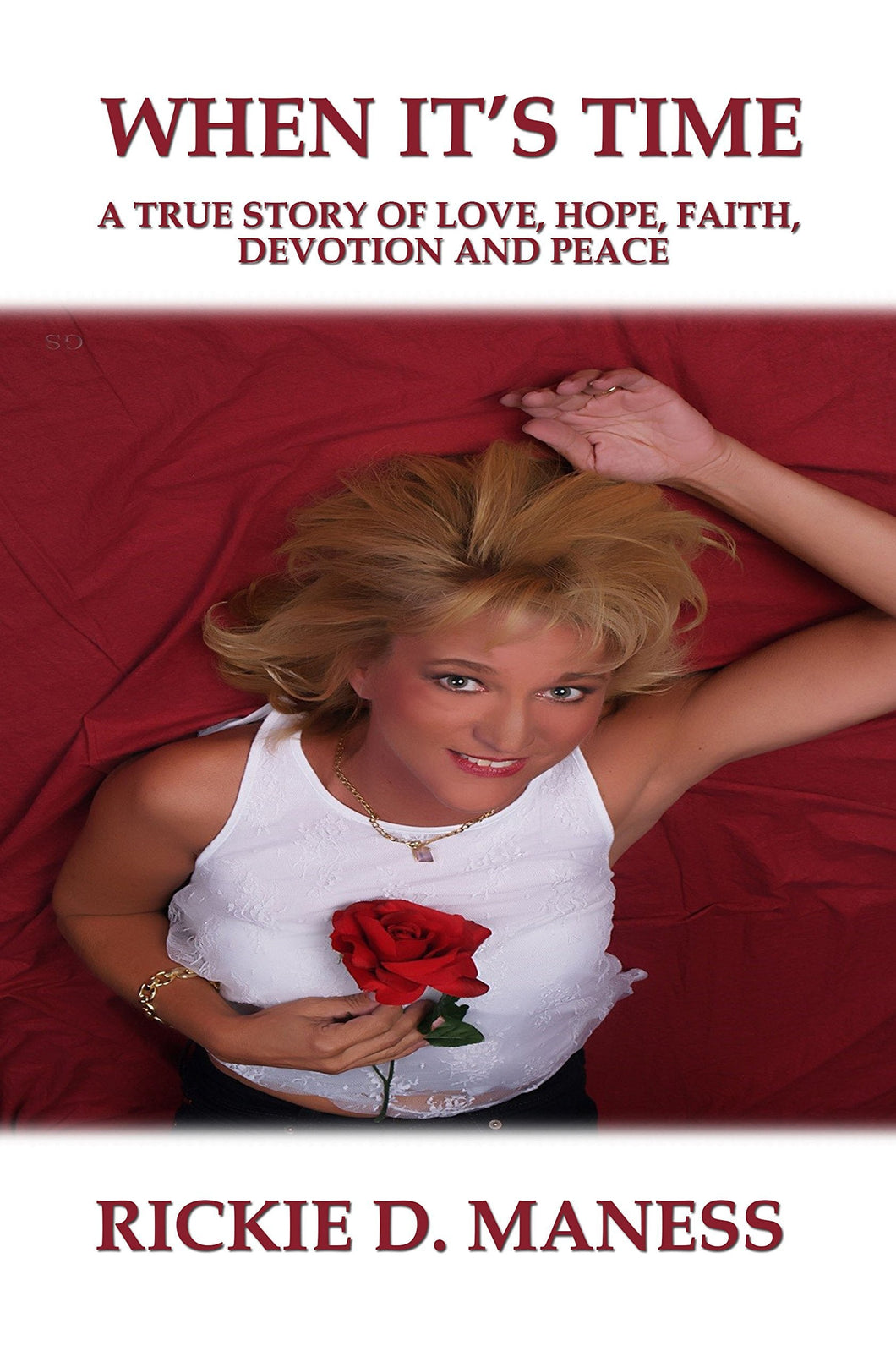 When It's Time
Regular price $0.00 $2.99 Sale
Author: Rickie Maness
Format: Kindle eBook
Number Of Pages: 164
Publisher: Starry Night Publishing
Release Date: 13-07-2014
Details: This is a story about one woman's Compassion, Hope, Faith and finally, Peace. I hope for those that read this, you can understand the complexities of life, learn to overcome and believe in yourself as the person you truly are, and come to love Karen as much as I did, and forever will.
Karen Elizabeth Miller was a woman who gave her all to her profession, her family and her friends. Her compassion for life was exceeded only by her compassion for those that were less fortunate and for those in need.
Anyone who ever had the opportunity to be around her, for even one instance, was touched by her grace and love. Karen changed lives in ways she never could fully comprehend and ultimately life took advantage of her. Karen was my wife, my lover, my partner and the reason I got out of bed every morning. I am fortunate to have been a part of her life for the many years we were together and I am forever thankful that God put her into my life, and I into hers.

Languages: English