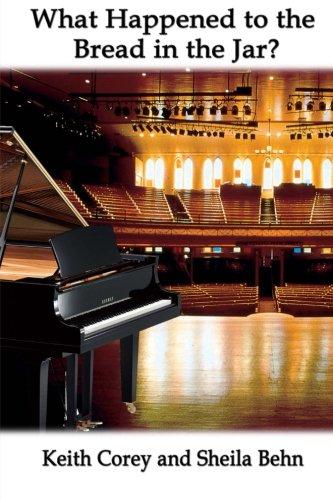 What Happened to the Bread in the Jar?
Regular price $0.00 $8.00 Sale
Author: Keith Corey
Number Of Pages: 114
Publisher: CreateSpace Independent Publishing Platform
Release Date: 31-07-2014
Details: Brad is a part owner of a construction company. He suspects some irregularities in his company. The Piano Guy and Friends band performed to an enthusiastic, sold out crowd at the Performing Arts Center. After the performance, they are informed there is no money to pay them. They both contact Jake Reynolds, Certified Public Accountant and Certified Fraud Examiner for help. Jake has issues of his own. He's a workaholic, with two jobs. He can't seem to get a second date. He has a crush on the former star newspaper investigator Lois 'Kit' Kidder. He needs her help. How will Jake work all this out? And why are people smelling peanut butter?
EAN: 9781500707002
Package Dimensions: 9.0 x 6.0 x 0.3 inches
Languages: English