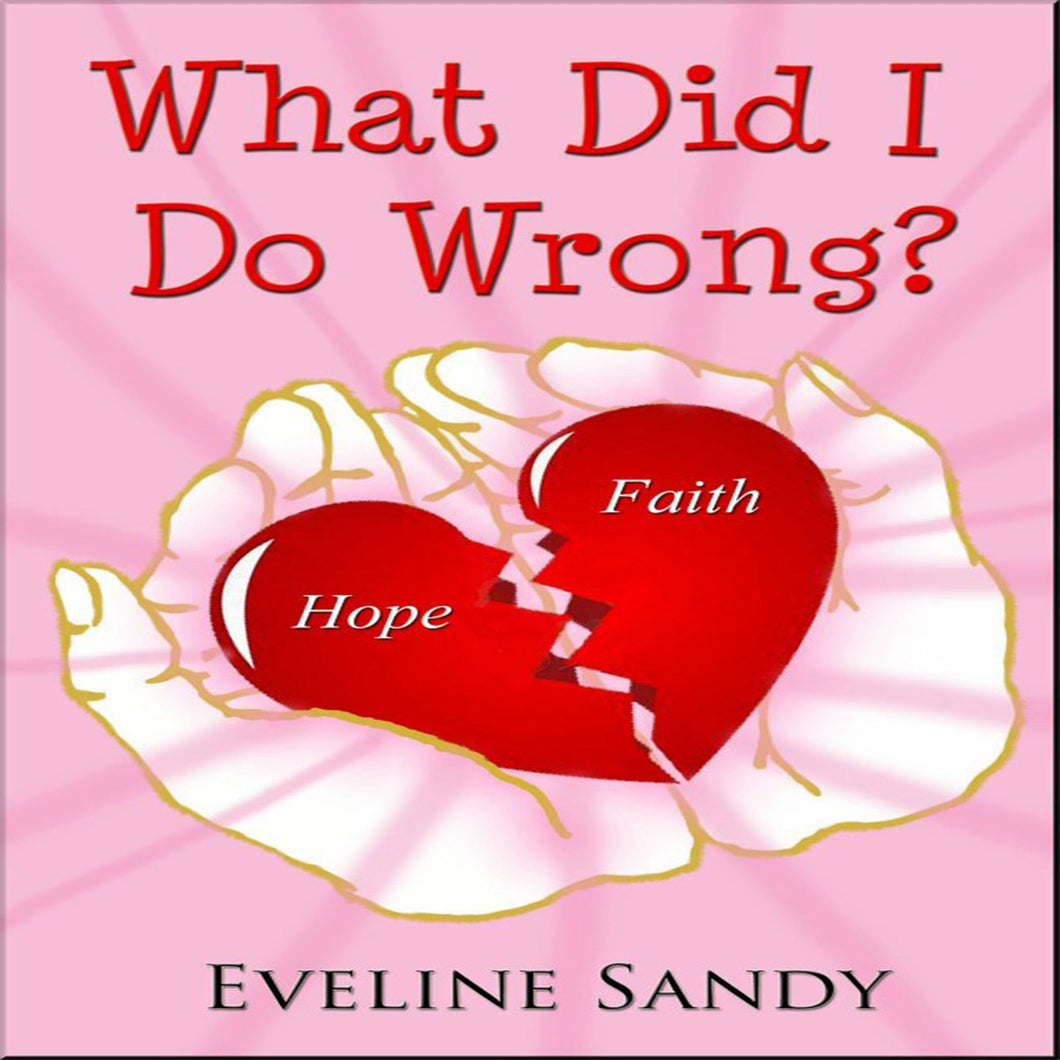 What Did I Do Wrong?
Regular price $0.00 $12.99 Sale
Author: Eveline Sandy
Format: Unabridged
Publisher: Starry Night Publishing
Release Date: 04-10-2016
Details:
What Did I Do Wrong? is the first book of a 3-book series sharing Eveline Sandy's personal journey of resilience and perseverance. Born in the early fifties to a single mother in East Germany, Eve eventually moved with her mother to the United States to live with her mother's new husband, a US serviceman whom Eve knew as Dad. With this new man frequently absent and detached from their lives, Eve and her mother were regularly left alone to fend for themselves. They moved frequently, creating a very unstable family life. Even so, this was nothing compared to the trauma that would haunt Eve for the rest of her life. At 12, she became the victim of a violent crime - an event that reverberates in her life even today. Later, when she was in high school, her mother was diagnosed with cancer - and they were both permanently abandoned by the man she knew as her father. In her adulthood, she became a single mother herself, and her mother eventually lost her battle with cancer. Even through all of the trials, tribulations, and triumphs that life has thrown at her, Eve's immeasurable faith and trust in the Lord have helped and guided her, keeping her on the path of love and forgiveness.
Languages: English