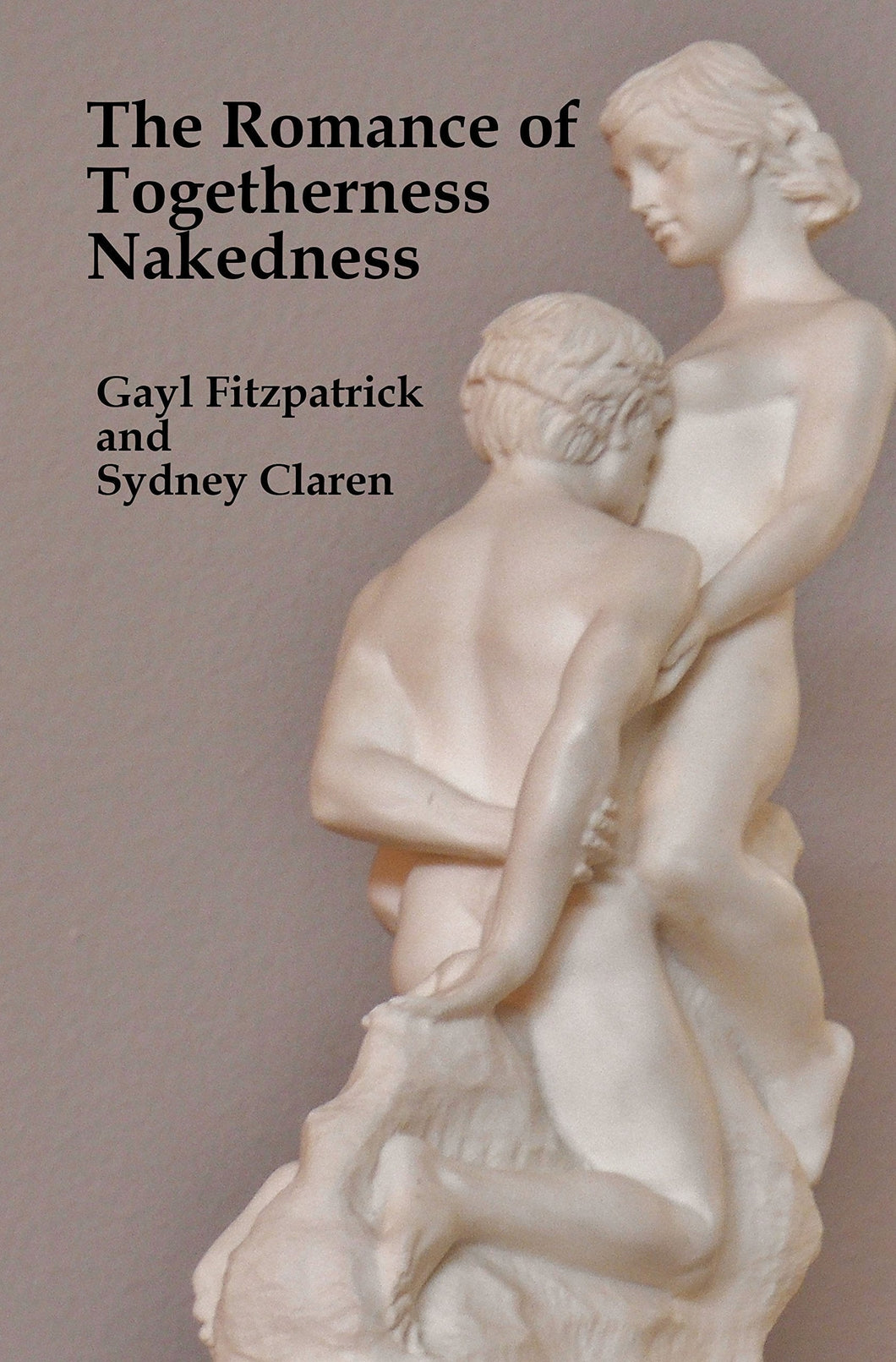 The Romance of Togetherness Nakedness
Regular price $0.00 $2.99 Sale
Author: Gayl Fitzpatrick
Format: Kindle eBook
Number Of Pages: 286
Publisher: Starry Night Publishing
Release Date: 18-02-2016
Details: A pioneering literary effort in several ways, The Romance of Togetherness Nakedness combines nonfiction and fiction. Real-life vignettes reveal much about the nudist way of life, while romantic novelettes, short stories, and poetry mix advocacy with entertainment, romanticism with eroticism, and adventure with gentle but sizzling love affairs. We prefer the term we coined, "togetherness nakedness," as a synonym for "nudism," which, to us sounds more like a cult or religion than a winsome pastime.
Beginning with "We are Nudists," insights into the authors' backgrounds and viewpoints, usher readers into the largely hidden world of the nudists—as we are, and as we should be. Both succinct and intentionally incomplete, it at the same time satisfies and piques the curiosity of the audience, drawing them further into the book.
"Returning to a Nude Lifestyle" lays out some of the authors' candid observations upon reactivating their nudist lifestyle after a 15-year hiatus.
Turning to low-key advocacy, "Togetherness Nakedness, Beyond the Open Door," explains the pleasures and benefits of a nude lifestyle. Giving the "why," the "should," and the "how," it encourages people to try this "alternate lifestyle" and, after taking the plunge, to work at making it better.
The most controversial aspect of the book gets full play in "Of Nakedness and Human Sexuality," challenging the reluctance of "mainstream" nudists (if there is such a thing) to deal directly with what seems so obvious to thinking adults. Simply put, it explains the relationship, as well as the distinctions, between social nudity and sex. This section opens the door for the fiction to follow, which mixes nudist-inspired romantic fantasies with gentle but explicit eroticism.

Languages: English