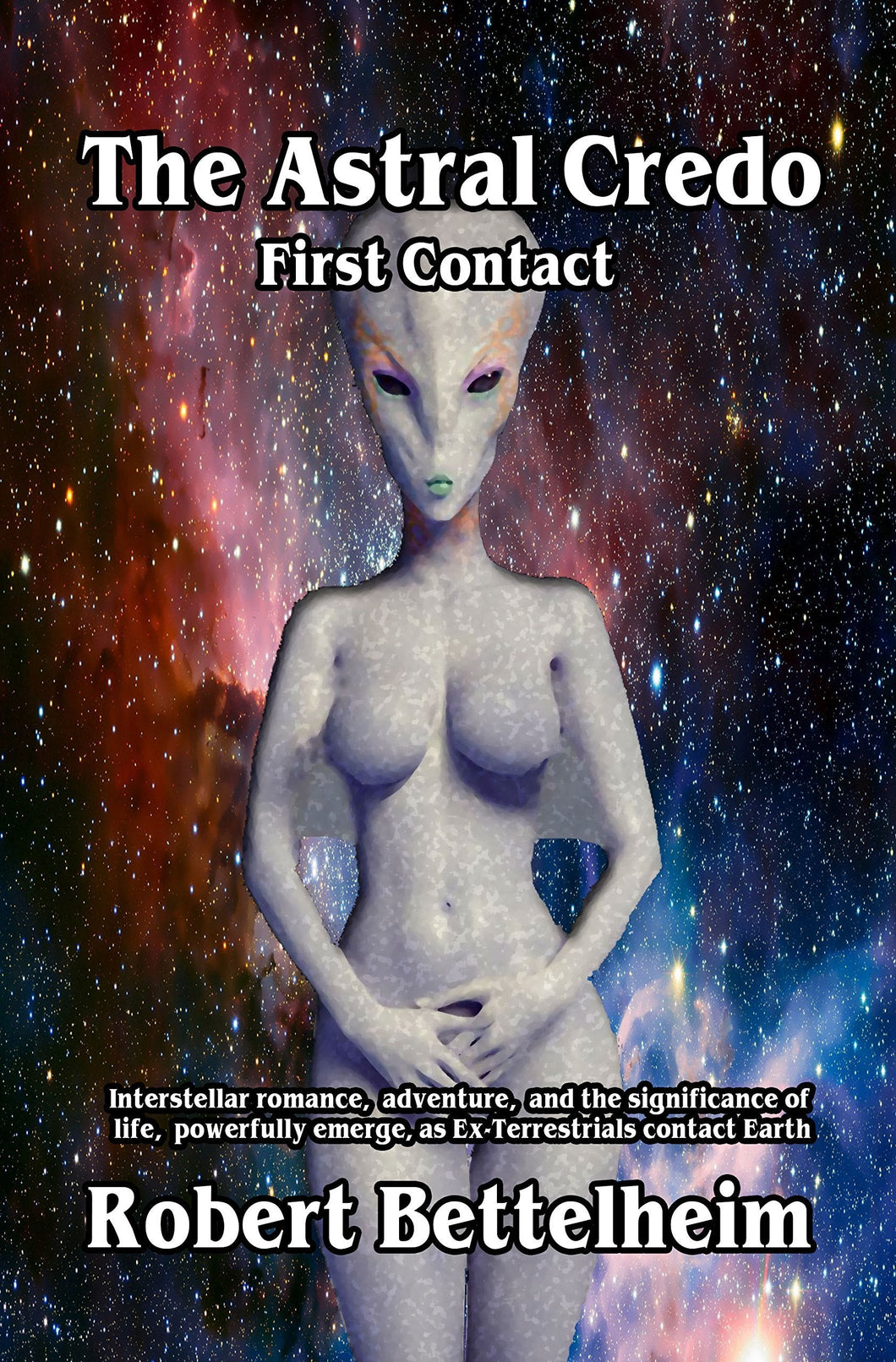 The Astral Credo: First Contact
Regular price $0.00 $2.99 Sale
Author: Robert Bettelheim
Format: Kindle eBook
Number Of Pages: 380
Publisher: Starry Night Publishing
Release Date: 01-02-2018
Details: For once aliens are not monsters.

The work is about our authorities reaction to Ex-Terrestrials who are socially more responsible and advanced in economics, science and Philosophy.

The scenes are played out in the Galaxy and on Earth.

An off-beat character Daniel, has written a critical book which makes him become a representative of the Ex-Terrestrials.

There are forced negotiations, conflicts of ideas, and fights. Interwoven is the love Daniel has with an Ex-Terrestrial, a prostitute and with his secretary.

There is kidnapping, assassination and a bombing. Daniel's character changes and develops with the events.
Languages: English