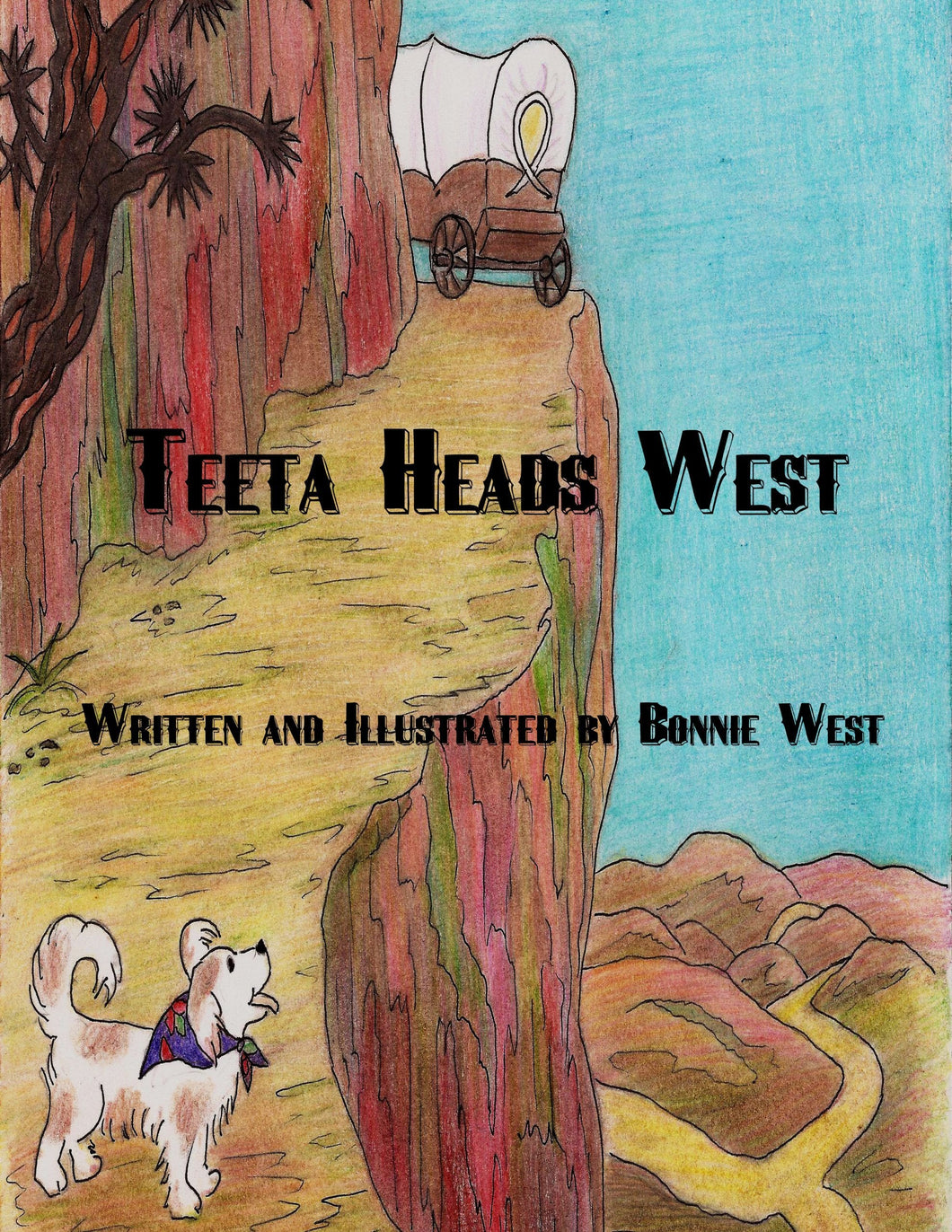 Teeta Heads West
Regular price $0.00 $2.99 Sale
Author: Bonnie West
Format: Kindle eBook
Number Of Pages: 28
Publisher: Starry Night Publishing
Release Date: 21-09-2012
Details: A charming, well-illustrated picture book about a little dog with a big heart. Teeta is close with her owner Bridget and her cat Blue-Bell, but one day, they are headed West as part of a wagon train and Teeta gets separated from the others.

She meets a kind burro name CocoClay and the two begin a trek West to find Teeta's family. Along the way, they encounter an old mule named Mayer and his owner Saidee and search for lost treasure.

Will the group ever find the treasure and make it to the West Coast? Will Teeta ever be reunited with Bridget? Read this delightful story and find out.
Languages: English