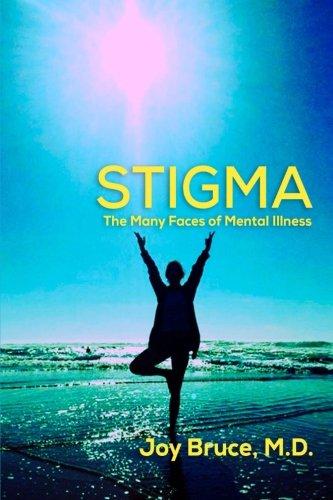 Stigma: The Many Faces of Mental Illness
Regular price $0.00 $17.00 Sale
Author: Joy Bruce M.D.
Number Of Pages: 424
Publisher: CreateSpace Independent Publishing Platform
Release Date: 11-06-2017
Details: The author, both a physician and a patient who suffers firsthand from a mood disorder, describes the disturbances in thinking, perception and behavior that mental disorders cause as well as the many approaches that mental health professionals use to treat them. Mental disorders know no boundaries and come in different forms. They strike people from all walks of life. Written from a personal perspective, the book presents truths as well as unsubstantiated fears about mood, personality and mental disorders. It aggregates and summarizes the myriad of information found on the internet. It explains the distinction between bipolar and borderline personality disorder; schizophrenia and multiple personality disorder; psychosis, sociopathy and psychopathy; obsessive compulsive disorder and obsessive-compulsive personality disorder; Asperger's and autism. It writes about people from all backgrounds—royalties, heads of states, media personalities, and commoners – who have come forward to share their stories, advocate for mental health, and erase the stigma associated with mental illness. Arm yourself with facts presented in this book to effectively counter the unjust social stigma that creates fear, mistrust, and violence against people living with the disorder. If you or someone you know has been diagnosed with mental illness, you are not alone. This book is for you.
EAN: 9781548057411
Package Dimensions: 9.0 x 6.0 x 0.9 inches
Languages: English